Mayor Amy Goodwin

Charleston, West Virginia
---
Amy Shuler Goodwin--daughter of Floyd Shuler, a small business owner, and mother Pat Shuler, an elementary school teacher--grew up in West Virginia.  Having been raised in a family who owned a sporting goods store, Goodwin and her sister Karen Shuler Stakem discovered their passion for sports and the outdoors. It was the selfless acts of public service of Goodwin's grandfather, the late Dr. Albert Blatnik, and her grandmother, the late Senator Thais Blatnik that sparked her interest in serving her fellow West Virginians.
Goodwin most recently served as the Deputy Secretary of Commerce and Commissioner of Tourism for the State of West Virginia. During her tenure, Goodwin launched #GoToWV, which now spans across several social media platforms--including Facebook which consistently ranks within the top three states on engagement. Goodwin also set in motion the nationally recognized "Real." campaign, which showcases  real stories and authentic experiences of people living in the Mountain State. Longwoods International, one of the world's leading research firms, credited Goodwin for advances in marketing and advertising West Virginia's assets and doubling the return on investment within the state Division of Tourism.
Goodwin served as Communications Director and chief spokesperson for Governor Earl Ray Tomblin and Governor Bob Wise. During her career, Goodwin also served as chief spokesperson for a presidential candidate, a congressman and mayor of the City of Charleston.  
Goodwin owned and managed a public relations firm, was an anchor and reporter, and taught senior level public relations courses for the Perley Isaac Reed School of Journalism at West Virginia University and the University of Charleston.
Goodwin graduated from West Virginia University with a degree in journalism and a minor in political science.  During her time at West Virginia University, Goodwin served as Vice President of the student body.
Goodwin was honored in 2004 by Governor Bob Wise and in 2014 by Governor Earl Ray Tomblin with a Distinguished West Virginian Award for her meritorious service to the state. In 2003 Goodwin was honored as a West Virginia Young Gun, and in 2015 was selected as a member of Leadership West Virginia.
Goodwin serves on the Board of Directors for the Mountaineer Autism Project, is the President of the John Adams Middle School Parent Teacher Association, a member of the Clay Center for the Arts and Sciences and a sustainer in the Junior League of Charleston.
Goodwin and her husband Booth Goodwin have two teenage boys—Joe and Sam. When Amy and her husband are not watching their boys play hockey, run cross country, or play in the band they can be found mountain biking, or hiking with their very large lab, Gus (a Kanawha County Animal Shelter pup!)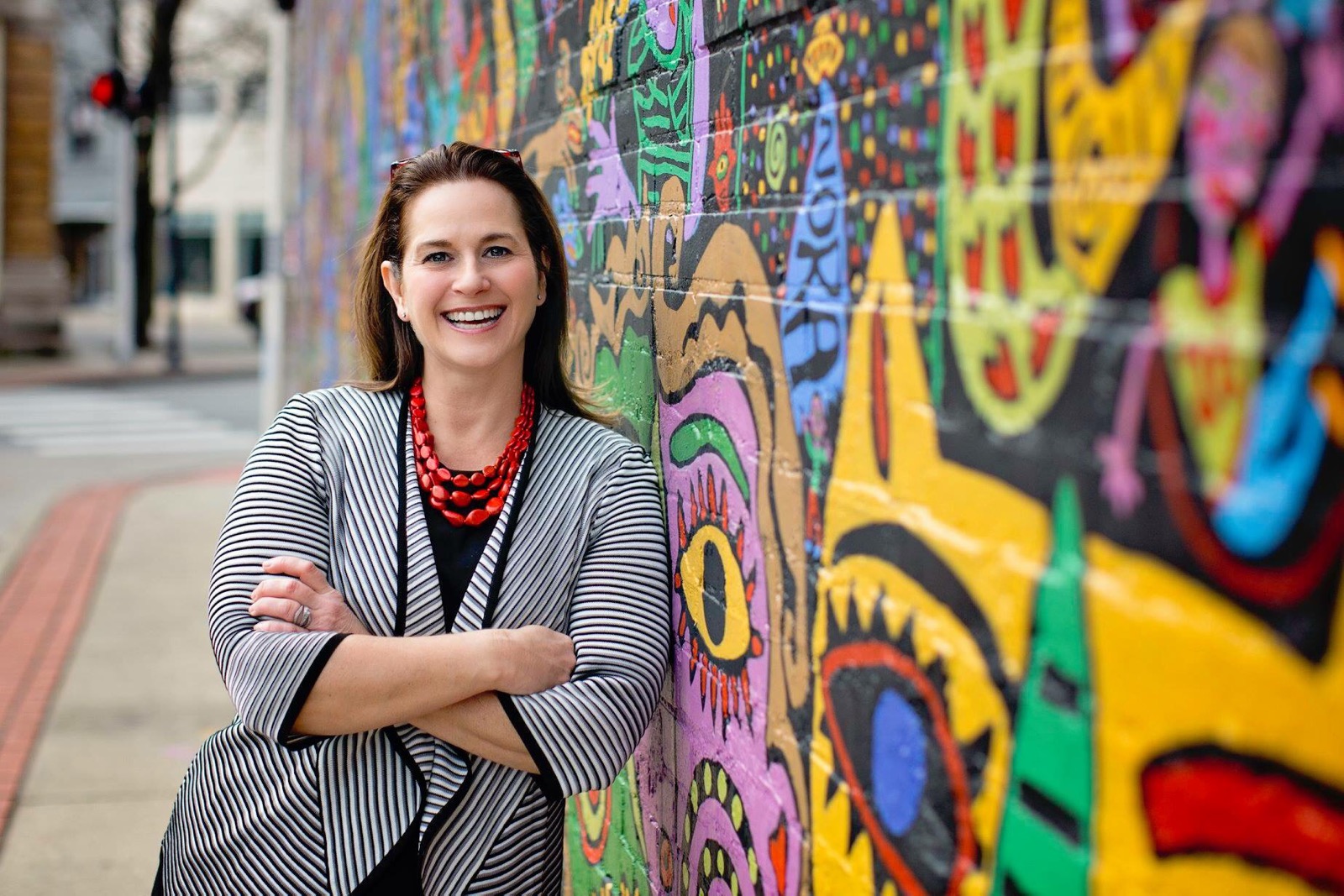 Mayor Amy Goodwin
Office of the Mayor
The City of Charleston currently operates under what is commonly known as a "strong mayor" form of government. Under this system, Mayor Goodwin is the chief administrator and all functional departments of the City operate under her guidance. The Mayor's Office serves as a focal point for public information for the City. Mayor Goodwin and her staff provide information on a variety of issues including responding to information requests from both the press and the public. Their focus is to serve the citizens of Charleston and to function as liaisons to other City departments.