The City of Charleston established its first LGBTQ working group in May 2019. This group will work directly with Mayor Amy Shuler Goodwin to offer recommendations and help develop LGBTQ related policies and procedures in the City of Charleston. This group includes representation from the City of Charleston, Charleston Police Department, Charleston City Council, business professionals from diverse backgrounds and community members.
"Charleston is committed to being an inclusive community. We have a responsibility to advocate for and support all citizens and visitors of our city. Everyone deserves a seat at the table," said Mayor Amy Shuler Goodwin. "The formation of the LGBTQ working group provides us with a unique opportunity to develop and implement forward thinking policies and programs to better serve ALL members of our community."
Goals
 of the working group will include:
Recommending anti-bullying and harassment policies for City Parks and Recreation facilities.
Recommending LGBTQ-awareness training modules for City employees.
Recommending City health insurance coverage to ensure it is LGBTQ-inclusive.
Members
Kay Albright
Ashir Coillberg
Caitlin Cook
Jerry Comer
Chris Gosses
Jake Jarvis
Dr. Brad Marple
Ebony Matthews
Carling McManus
Jessi Redden
Natasha Stone
Tina Stinson
Barry Turley
Billy Wolfe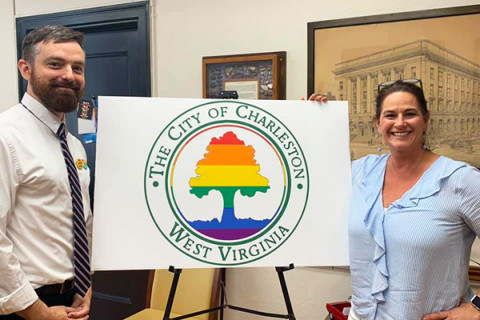 Contact Information
Billy Wolfe
LGBTQ Working Group Chair
charlestonlgbtq@gmail.com
Tina Stinson
Executive Scheduler | Coordinator
Liaison in the City Executive's Office
304-348-8174
tina.stinson@cityofcharleston.org
Major Jessi Redden
Community Outreach & Development
CPD Liaison
304-348-6460
jessi.redden@charlestonwvpolice.org
Caitlin Cook
City Council At-Large
caitlin.cook@cityofcharleston.org