GET THE APP NOW!
Parkmobile provides a new and better way to pay for parking using your smartphone. With Parkmobile's mobile app, starting your parking transaction takes just a few seconds.
If you're driving a different car than the one you registered, you can quickly change the license plate number and activate your parking session. You can also opt-in to receive notifications 15-minutes prior to your parking session expiring.

Easy to register and use
Saves you time and money
Extend your parking session on-the-go (where permitted)
Link payment to MasterPass, PayPal, or Visa Checkout account (where accepted)
Save "Favorite" and recently used zones
See suggested nearby zones
Set customizable parking expiration reminders
Add up to 5 license plate numbers and 5 users to your profile
---
CHOOSE YOUR DEVICE
---
Set up your Parkmobile Account in Just a Few Simple Steps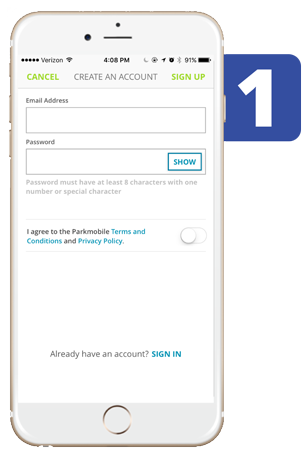 Step 1
Once you have downloaded the app, you will be asked to fill out basic information. Or you may log in with Apple Touch ID.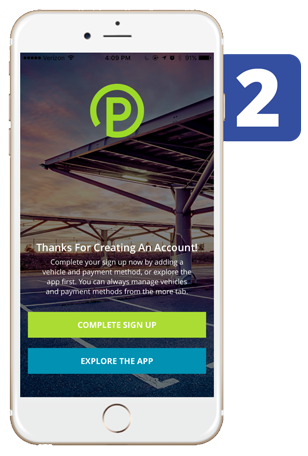 Step 2
You have the option to continue with registration or explore the app and complete sign up at a later time.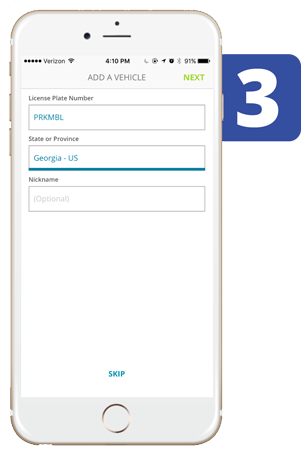 Step 3
If you decide to complete registration, you will be asked to fill in your Licence Plate info. You can add up to 5 LPN's per account.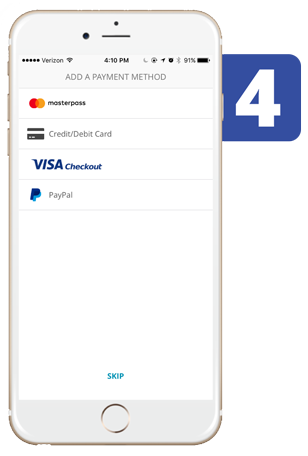 Step 4
Next, you will be asked to choose a payment method. Please note that not all payment methods are accepted in all areas.
---
How to Pay With Parkmobile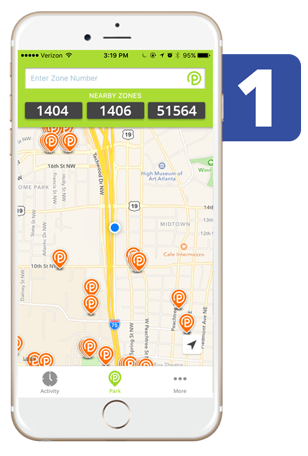 Step 1
Once registered, enter in Zone# located on stickers & signs on the meters or choose from nearby zones shown.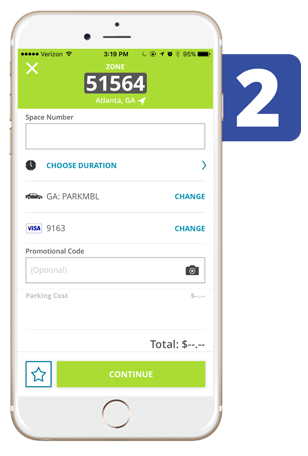 Step 2
Depending on your area, you can choose your parking duration or add a promo code.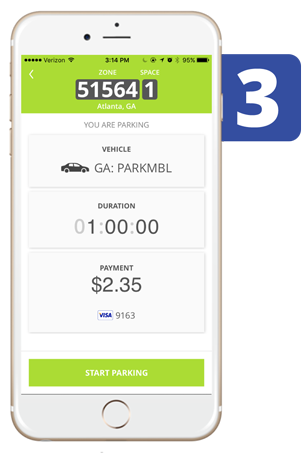 Step 3
Confirm your information, including Location, License Plate #, time, and cost.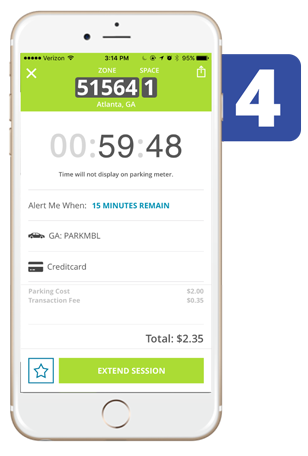 Step 4
A ticker will show up counting down your time remaining, & in some locations, you may extend your session remotely.